In show seven of the series, regular panel members Mickie Most, Martin Jackson and George Elrick were joined by another new face.
Joining them was musician, songwriter and band leader Les Reed who had written over a dozen Top 10 hit singles. These hits included three number one hits, It's Not Unusual for Tom Jones, The Last Waltz for Engelbert Humperdinck and I Pretend for Des O'Connor.
They critiqued and scored the following seven acts;
Azala (strongman) from Hayling Island
Les Ames (vocalist) from London
Penny Farthing (four-piece group) from Cannock
Roy Walker (comedian) from Newcastle
Malcolm J. Lynch (impressionist) from Liverpool
Jamie Stone (pianist / vocalist) from Dublin, Ireland
Yvette (vocalist)
It appears that there may have been a late replacement on this show with Yvette and not vocalist Sue Adams, as listed in some publications, making an appearance. Sue Adams did eventually appear on the ninth show of this series broadcast on 6 November 1976.
The winner of the show was the softly spoken Roy Walker, a comedian originally from Northern Ireland but now living in Newcastle. Roy scored 115 points, which the Belfast Telegraph incorrectly reported as a record for a comedian on the show. He narrowly failed to beat the score of 117 which was scored by Jim Davidson in his first appearance in the previous series. With his win Roy secured himself the final place in the All Winners Show the following week.
As well as impressing the judges and recording one of the highest ever scores for any act, he also impressed those watching on TV as after the show was broadcast he immediately secured booking to support The Batchelors on their Scottish tour as well as securing an appearance on a show with Dorothy Squires, who he regularly performed with over the next few years.
Roy Walker went on to make numerous appearances on The Comedians and is probably better remembered as the host of the TV quiz show Catchphrase, which he hosted for thirteen years from 1986 to 1999. Roy even coined his own famous catchphrases on the show, with 'Say what you see' and 'It's good, but it's not right' forever linked to the show and reprised, in pore-recorded segments, for the Chris Moyles' Radio One phone-in quiz feature Car Park Catchphrase.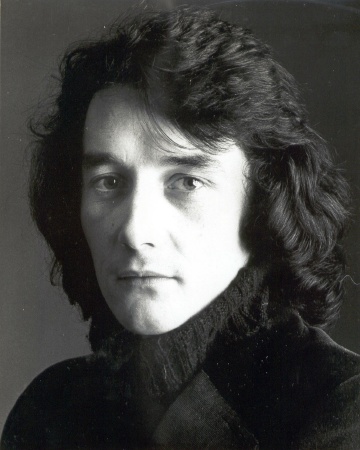 Runner-up was pianist Jamie Stone who performed his latest single, I Believe In Love, which would be top of the Irish singles charts by the time of his second appearance on New Faces in the first Near Misses show of the series.
Born in North Dublin, Carl Corcoran Carl had been performing in Dublin clubs since the early 1970s. It was his producer at EMI, John Drummond, that chose his stage name, under which he recorded three LPs in the 1970s. He had previoulsy recorded under his own name with The Crehan Family, releasing The Green Hills of Clare LP in 1973.
The year after his New Faces appearance Jamie entered Ireland's National Song Contest, with If I Give My Love a song written by Ireland's 1970 Eurovision Song Contest winner Dana. In his own bid for Eurovision glory, Jamie finished runner-up to The Swarbriggs Plus Two, who took their song It's Nice to Be in Love Again to London to represent Ireland. They finished a respectable third behind the United Kingdom's Lynsey de Paul and Mike Moran's Rock Bottom and the French winner Marie Myriam with L'oiseau et l'enfant. Lynsey de Paul would later appear on New Faces herself, performing judging duties in all three series of the 80s revival of the show.
In 1978, after recording his third LP for EMI, Let It Shine, Jamie reverted back to his real name and, with his wife Rosemarie Taylor, emigrated to the United States where they stayed for the next 20 years, both continuing to publish songs and Carl landing a radio job, presenting the big morning show on WTBQ in Orange County, north of New York. This radio work eventually led him back to Ireland in May 1999 where he accepted an offer from Irleand newest radio station Lyric FM, to present the show The Third Wave on Saturday and Sunday nights.
Carl went on to present Lyric FMs The Blue of the Night, a show described as a musical journey through centuries, genres and soundscapes for ten years finally stepping down as presenter in July 2017. Since September 2017 Carl has acted as Course Director of the Masters in Songwriting at the Irish World Academy of Music and Dance at the University of Limerick
In a high scoring show the group Penny Farthing and pianist Jamie Stone must both have scored above the magic 100 points as they both appeared again in the series' first Near Misses show on 18 December 1976. The line-up for the group was Chris Anslow (vocals), Terry Heath (guitar), Barry Reed (drums), Terry Corns (bass).
The group Penny Farthing had previously made the finals of the Bailey Organisation's Players No.6 Top Town Talent Competition back in 1974. The winners of the competition the previous year were New Faces series one runners-up Showaddywaddy. Penny Farthing were joined in the final by Seventh Avenue, Dickie Gibb and Krack of Dorn who all also made appearances on New Faces.
Vocalist Les Ames was a former Government Securities dealer and worked on the Stock Exchange, but in the early 1970s he turned in his bowler hat, rolled umbrella and Financial Times for a career in show business.
Les secured himself a two year booking with Butlin's, performing at their Filey and Minehead camps where he delivered songs and impressions to the holidaymakers. In 1973 he was given a chance to show off his baritone voice in Hedley Claxton's Gaytime at the Palace Theatre, Morecambe and in 1974 he appeared in the pantomime Cinderella at the Thameside Theatre, Grays, Essex. The Christmas before his New Faces appearance saw Les appearing in Sleeping Beauty at the Floral Pavilion, New Brighton.
Just a week before his appearance on the show Les released his debut single, Music, on the Pye record label, although it is not clear whether he sang this on the show, but it would have been an obvious choice of song to promote the single. As for Les' career post New Faces, all I can offer is that he was still performing as late as 1997, when he was ending his set with his show highlight of a Neil Sedaka medley and he was reported to be a firm favourite on BBC Radio 2.
Just a few months after his appearance on the show saw specialist act Ray Azala, supporting a couple of other New Faces acts. He appeared with comedian Allan Mills, who was a show winner in series four and Stella Starr, who would go on to make four appearances in series six, including her runner-up appearance in the Gala Final.
The professional panel had some positive comments for Liverpool impressionist Malcolm (Mal) J. Lynch. Martin Jackson thought he had 'tremendous ability' and Mickie Most said he was 'moving in the right direction.' George Elrick claimed he was a 'very good impressionist' and Les Reed remarked 'I think he's great.'